Updated: February 17th, 2021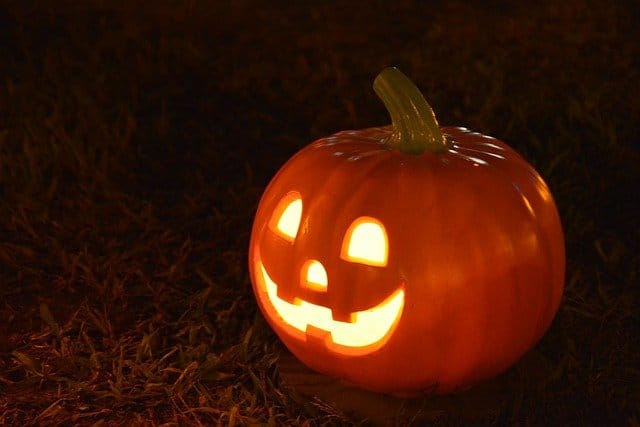 Halloween this year will be one of a kind.
No doubt the restrictions brought about by COVID-19 is going to take its toil and take away lots of fun from this yearly celebration.
But you can still make the most out of the situation for your kids.
And we're not talking about allowing them to spend lots of hours in front of the TV like most families are going to resort to.
What we have in mind at Toy Famous are wholesome fun and stress-relieving engagements that only well-made toys can bring about for kids.
Don't worry! We don't expect you to start a frantic search for children's toys during this busy period.
We've researched the market. Here are some of the best Halloween Toys for Kids in 2020:
Halloween Party Favours Great Goodie Bag Fillers

This particular Halloween Party Favours product is an assortment of Halloween toys for kids that can serve as Halloween rewards or prizes to the trick-or-treaters.
It is sturdily made of safe plastic materials and it features a variety of 28 types of toys with 135 various pieces.
The pieces include five sticky hands, two fake bats, a mini fake skull, two mini hand bones, a pumpkin basket, a mini fake pumpkin and so many other fun play pieces and treats.
It comes well packaged in an attractive box that can also serve as a treasure box for your kids. Halloween Party Favours Great Goodie Bag Fillers is just great for kids that are three years and older.
JOYIN 84 Assorted DIY Scary Wall Bats and Spiders

JOYIN Scary Wall Décor comprises 60 pieces of Halloween scary wall bats and 24 pieces of Halloween scary wall spiders.
All the pieces are 3D and they come in varying sizes as well as shapes.
The set is made of high-quality PVC material which is both waterproof and reusable. With its top-notch design and material, it is quite easy to apply and peel-off on the hard surfaces of walls, windows, refrigerator, etc.
A bonus feature is an adhesive tape that keeps the stickers firmly pasted to the surfaces. All in all, the stickers are perfect for fun spooky Halloween décor for your kids.
Heytech 6 Packs Halloween Soft Squishy Toys

This features a Halloween-themed box of 6 play pieces including; a pumpkin, a black cat, a vampire, a zombie, a mummy, and a ghost.
Each piece is so soft that you can squeeze them down and they will slowly resume shape. This does not alter the original shape of each toy as they are thickly manufactured.
All the toys are brightly colored and they do not smell bad like some toys in this category. And they are excellent for small hands.
Each piece has a 3-month guarantee and not only are these squishy toys fun but also a great use for stress relief.
ATOPDREAM LED Flashing Finger Light Up Gloves for Kids

These light-up gloves are fun and eye-catching, especially in the dark.
They are multi-color and are made of a blend of lightweight cotton and polyester.
The gloves can fit any kids' hands due to their elasticity and they are quite comfortable to wear.
Batteries are required though they are already installed in the product and are not easily accessible to kids. The batteries power up the gloves to produce flashing lights. Your kid can also have fun without the lights.
The gloves are both practical and entertaining. Plus it makes a great accessory for a costume. A bonus feature is that it comes with 5 spare replaceable batteries.
Make A Pumpkin Stickers

Make A Pumpkin Stickers consists of two units of a dozen multicolor lantern stickers sheets.
Each sheet contains 18 various stickers; therefore, in total, there are 288 pieces of stickers.
The stickers are of good quality and they are rather easy to use. It features a carve-out Halloween pumpkin on which the stickers can be applied in order to form a pumpkin face.
The stickers stick properly and they are perfect as both party favors and handouts in place of trick-or-treating.
It is suitable for kids that are 3+ years since it contains small parts which may be quite dangerous to younger kids.
HITOP Halloween Squishy Toys Gifts for Kids

HITOP Halloween Squishy Toys includes 6 different Halloween-themed cute squishy toys including spooky, pumpkin, zombie, vampire, ghost and Frankenstein.
Each piece is made of soft, child-safe materials that give a faint sweet smell. They are vibrantly colored. And after they are squeezed, they return to their original shape.
Not only can they be used for Halloween parties and carnivals but they can also be placed on walls, windows, doors, etc. to enhance the festive atmosphere. They fit nicely into the hand and they are also great for stress relief as well as helping with the circulation of blood in the hand.
Baztoy Remote Control Halloween Prank Robot Spider

Baztoy Halloween Robot Spider is a realistic-looking spider with its perfect design and its 8 crawling legs.
The featured legs move up and down just like a real spider, but there are wheels hidden at the bottom of the spider which can't be seen from any angle.
The remote control that comes with the spider is quite easy to use with just two buttons to operate, and it requires batteries just like the spider itself. Note that batteries do not come with this product.
The spider absorbs light during the day and glows in the dark at night. This is a perfect toy for scary pranks on Halloween.
PartySticks Halloween Glow Critters

PartySticks Halloween Glow Critters features a 30-pack of light-up plastic bugs and insects. It also comes with 20 mini glow sticks and 10 bonus necklaces that can also be used to hang decorations.
The glow sticks glow in different colors such as blue, green, red, yellow and purple. You only need to snap them to activate the glow.
All the pieces of this product are waterproof and non-toxic. They can be used as party kits, goodie bag fillers, neon party decorations, wearable glow jewelry and glow-in-the-dark party decorations.
Your kid is sure to have fun with the glow critters and glow sticks as their glow light is sure to last them for hours.
QINGQIU Halloween Mochi Squishy Toys

This comprises 24 pieces of squishy toys of which each piece has a twin.
The pieces include bats, ghosts, cats, pumpkins, witches, spiders and eggs; all of which are waterproof.
They are fun to play with and can be squeezed, stretched as well as twisted though they will still go back to their original sizes.
The toys are quite easy to wash with just water and soap, even if they are extremely dirty.
They look edible but are not which means you will have to monitor your kids as they play with these.
Halloween Party Favours Light-Up Halloween Toys for Kids

Halloween Party Favours Light Up Toys for Kids is made of quality plastic material that are safe and non-toxic to kids.
This product features 32 pieces of Halloween-themed light-up necklace, bracelets and rings that flash colorful bright lights thus creating a spooky environment.
The lights have 3 flash modes; fast flash, blink continuously and slow flash; you just have to press the button on the back of the bracelet to switch modes.
The battery is guaranteed to last for a long while so you don't have to worry about the fun expiring abruptly.