Are you having a hard time trying to pick pretend play toys to boost your child's creativity?
Worry less, we've got you covered here. We have researched the best categories of role-playing toys just for your kid so you won't have to go through all that difficulty.
Below are the top toys to boost your child's creativity, which includes brief explanations as well as the best products with the most reviews on Amazon.
Play Food and Kitchen Items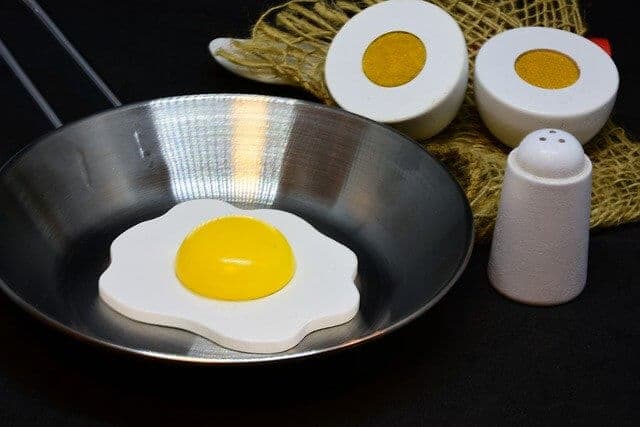 Kids love to practice the roles of their parents and older ones to have an idea of what growing up feels like.
With these toys, they can identify different types of food as well as know the functions of the utensils used in the kitchen.
As they communicate with friends, relations and parents, it improves interaction and language skills. Very good examples for teaching numbers and colors and helps improve recognition.
Realistic-looking cooking sets also help kids with their imagination.
Best Product
JOYIN Pretend-n-Play Kitchen Accessories Washing Dishes Toy Sink playset.
Building and Interlocking Blocks Toys
Building blocks are problem-solving tools. They come in both simple and complex models thereby increasing your child's confidence and boosting co-operation when played with mates or assisted.
Fitting one block into another and removing the one that doesn't fit creates a sense of awareness thereby increasing quantitative reasoning.
Development of organization skill isn't left out especially when re-building, combining and planning knowing there are unending ways of building and creating buildings, vehicles as well as fixation of animal and people figurines.
It's also an easy way to test your child's color recognition, enabling grasping, classification and a sense of the arrangement of objects by toddlers.
Best Product
Bristle Blocks by Battat-The Official Bristle Blocks-112 Piece-Creativity Building.
Ride-On Toys
Riding toys range from toy animals such as ponies, horses to toy vehicles such as tricycles, bicycles and cars and so on.
Every child becomes curious whenever they see a moving vehicle before their eyes, they want to know how it works and what makes it move.
Riding on toy animals creates the imagination of riding a real animal same as riding or driving a toy vehicle which is quite a brain-stimulating experience for the little ones.
It boosts their creative and motor skills as well as portrays balance and coordination while your child rides, drives or gallops around the house.
Best Products
Fisher-Price Harley tough bike
Little Tikes rocking horse blue
Dolls
Dolls come in different sizes, collections, materials and sexes. With dolls, kids tend to relate with them like they are real.
Caring for their dolls improves their sense of well-being. Pretend feeding, bathing, clothing, grooming, pretending to train boosts their manners and their social interactions.
The well-keep of their doll stimulates their minds and gives them a sense of responsibility. Their level of imagination is heightened as well as the development of morals such as empathy. Playing with dolls creates a world of exploration because there's a lot to learn.
Parts of the doll's body can be used for identification and storytelling. Explaining things to your kids using this tends to make them understand better and quicker.
Best Product
Barbie and Ken Doll 2 Pack.
Musical Instruments
Kids love to listen, sing along and dance to music. Getting your child's favorite toy instrument such as drum set, maracas, xylophone, guitars and so on would help train their hands especially their fingers with activities such as: such as drumming, stringing, playing etc.
Rhymes and songs can be sung along as well as engaging in various body movements such as: dancing, clapping, jumping and shaking of parts of the body which are muscle-flexing activities. These build different types of skills in them.
Toy musical instruments also allow them to pretend to be someone else which improves their language skills and musical sense, and allows you to bond with your kids.
Best Product
Melissa & Doug K's Kids Bongo Drums Soft Musical Instruments.
Sources: